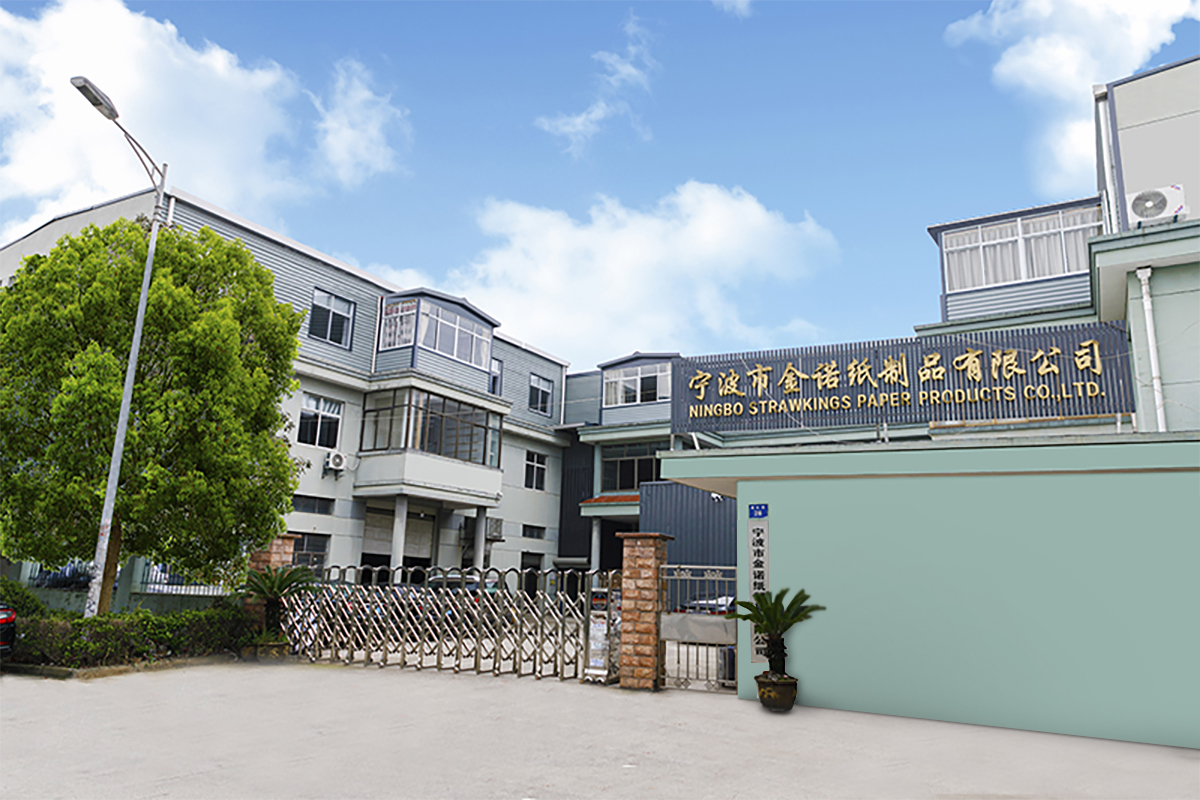 NINGBO STRAWKINGS PRODUCTS CO., LTD.Aia ma ke kūlanakauhale ʻo Yuyao, ka moku ʻo Zhejiang, me ke komo ʻana i ka muliwai ʻo Yangtze a me ke awa.He noiʻi a me ka hoʻomohala ʻana, hoʻolālā, hana a lawe mai a hoʻokuʻu aku i ke kālepa ma kekahi o ka hana ʻoihana o ka ʻoihana mauʻu pepa.I kēia manawa, loaʻa iā mākou ka mīkini paʻi paʻi flexographic holomua a me ka mīkini slitting, hiki ke hoʻokō i nā koi o ke koi o nā kikoʻī pepa like ʻole a me nā kala i ka mākeke.ʻO nā huahana nui nā ʻōpala pepa pololei, nā ʻōpala pepa i kulou, nā ʻōpala pepa kuhikuhi, nā ʻōpala pepa ʻano puna,
ʻO ka mauʻu pepa pepa hoʻokahi, ka pahu kope pepa, ka mauʻu paʻi pepa, etc.
He ʻoihana pepa eco-sustainable, kaiapuni a me ka degradable e kālele ana i ka R&D, ka hana ʻana a me ke kūʻai aku.Hāʻawi nui ʻia kāna mau huahana i nā mākeke kūloko a me nā ʻāina ʻē.
Hiki i ka hana o kēlā me kēia lā ke hiki i ka 1.5-2 miliona, paʻa ka maikaʻi o ka huahana.Hoʻohana kā mākou huahana i ka pepa palekana (FSC certification), nā huahana ma o ka hoʻāʻo FDA e hiki i ka European Union SGS food-grade testing standards.
Hiki ke hoʻohaʻahaʻa ʻia nā mea maka i hoʻohana ʻia i ka meaʻai i ka pepa kraft keʻokeʻo a i ʻole ka pepa Kraft, ka ʻīnika pili wai kaiapuni.Environmental Protection and pollution-free.Color and style can be optional, and accept custom design.Native wood pulp is used, which can degraded, and the base paper meets the standards of various food indexes, i mea e hooponopono ai i ka pollution pilikia i hanaia. ma ka hoʻoheheʻe ʻole i ka ʻoihana plastik o kēia manawa a hāʻawi i nā mea kūʻai aku me nā huahana palekana a hilinaʻi.
Hoʻopili mākou i ke kumu "ʻoi aku ka maikaʻi, ka mea kūʻai mua, ka hilinaʻi mua".Hoʻolaʻa, hana hou, pragmatic, kūpono, mea kūʻai mua, ʻoi aku ka mua o kā mākou ʻoihana lawelawe.Hāʻawi mau mākou i kā mākou mea kūʻai aku me nā huahana maikaʻi a me ke kākoʻo ʻenehana, ka lawelawe ma hope o ke kūʻai aku.Inā makemake ʻoe i kā mākou huahana a i ʻole he nīnau, e ʻoluʻolu e kelepona mai iā mākou.